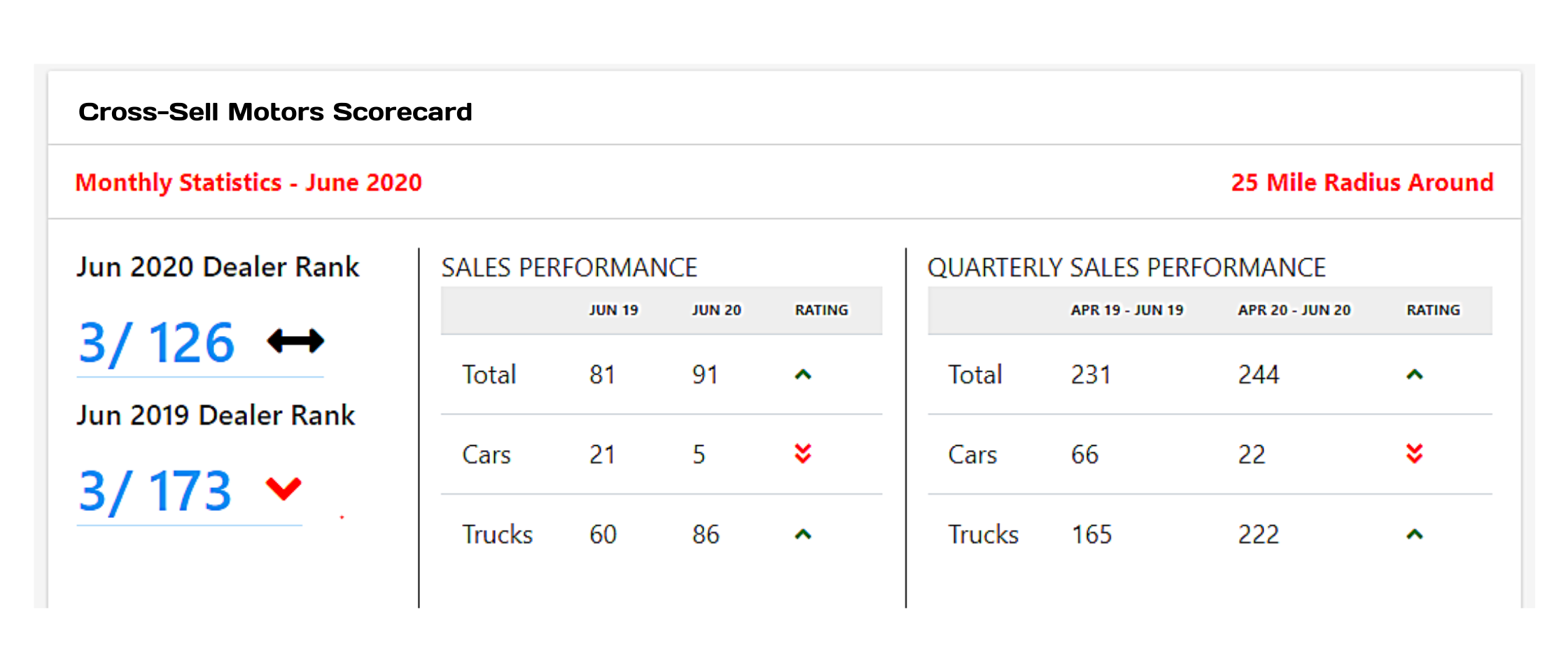 Here at Cross-Sell, we've always had an immense amount of data and the goal has always been to use that data in the best way for our customers. This means a variety of reporting options, dashboard widgets, custom market areas, and interactive tools. In an effort to continue our mission, we've developed a new type of report strictly for our dealership partners.
We're excited to announce the release of Dealer Scorecards within Cross-Sell Interactive®! With this new reporting visual, dealerships can get a better view of their year-over-year success in their local market and the competitive landscape around them.
The scorecard offers an easier way to quickly see some of the favorite reports as before in a more condensed version.
Dealer Rank is updated monthly and represents a specific dealership rank among the competitors in a given market radius. This metric is also shown as year-over-year to help dealers easily see their progress.
Monthly Sales Performance and Quarterly Sales Performance offer a high level look at dealership sales for new, used or both for a given month and quarter, as well as showing year-over-year variance.
Throughout the scorecard are Top Competitors, Top Models, and Top Zips within the specified the market, and each data point includes interactive links to dig into the data. One section to make note of is Top Conquest Dealers, where dealership competitors are listed based on their pump-in sales into your market. This report is great because it provides information from outside of the designated market and opens the door for future strategic advertising.
Learn more about Cross-Sell Interactive and all reporting data within at www.cross-sell.com.