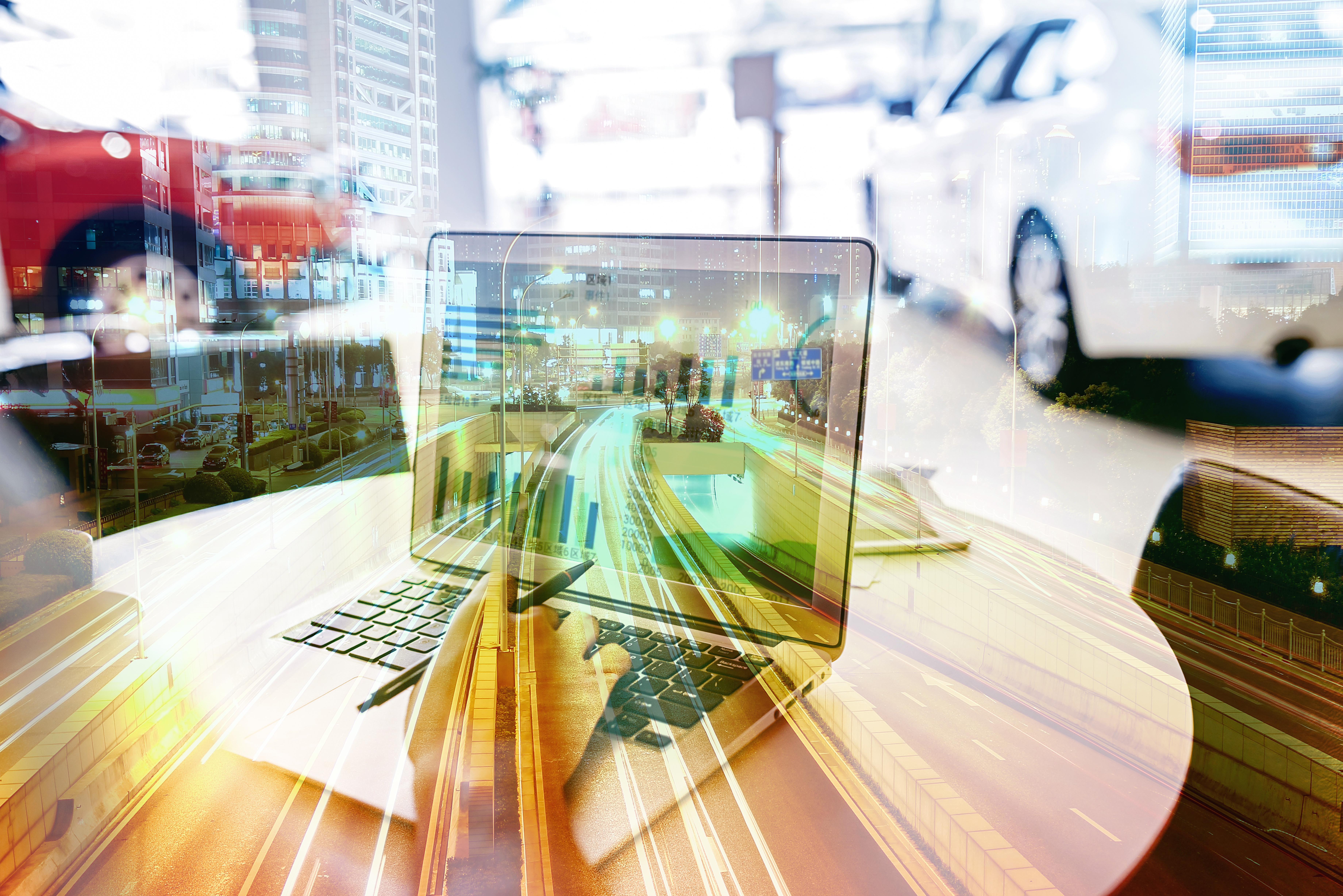 The automotive industry has been abuzz with discussions regarding whether the steep prices of electric vehicles (EV) are steering car buyers towards hybrid vehicles. According to researcher GlobalData, US sales of hybrids have more than doubled since 2020 and are projected to experience a 35% surge this year. Jeff Schuster, GlobalData's executive vice president for automotive, emphasizes "

The auto industry doesn't function in a mode where you just flip a switch and everything's different."

He believes that hybrids serve as a means for the mass market to gradually transition into electric vehicles.


In a bid to attract more customers, Ford is ramping up production of its three-year-old F-150 hybrid while simultaneously slashing its price by $1,900. This move brings the hybrid model in line with its full-gasoline counterpart and makes it nearly 10% more affordable than the all-electric version introduced last year. With ambitious plans to quadruple hybrid sales over the next five years and incorporate the technology across its entire lineup, Ford is demonstrating its commitment to meeting customer demands.

Toyota's hybrid sales are projected to increase by 7.5% this year, surpassing the 600,000 mark. Remarkably, hybrids make up approximately one-third of Toyota's sales in the US, with certain models exclusively available as gas-electric options, such as the Sienna minivan and Sequoia full-size SUV.

In addition, GlobalData predicts that the number of hybrid models available in the US market will grow to 369 by 2026, more than doubling the 164 models available in 2020. Hyundai Motor Co. and Honda Motor Co. are also significant players in the hybrid market, and together, they are expected to capture 32% of the US market for gas-electric models this year.

Not every state falls into the category of Hybrid domination over EVs. According to Cross-Sell data, there are three high-volume EV states that continue to outsell Hybrid vehicles. California, Florida, and Texas new vehicle sales give us a look at how Hybrids stand up against strong EV markets.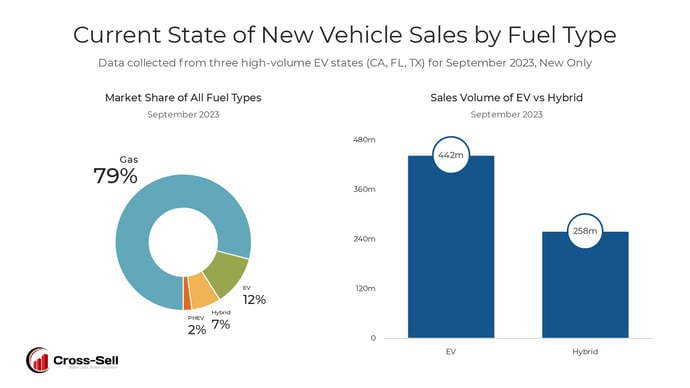 In September 2023, EVs outsold Hybrids in California, Florida, and Texas (combined) which are very high-volume EV states. EV sales are about double that of Hybrid vehicles when looking at these states combined.
The line graph below depicts the trend of new vehicle sales for EV, Hybrid, and PHEV vehicles in the same three states - CA, FL, and TX.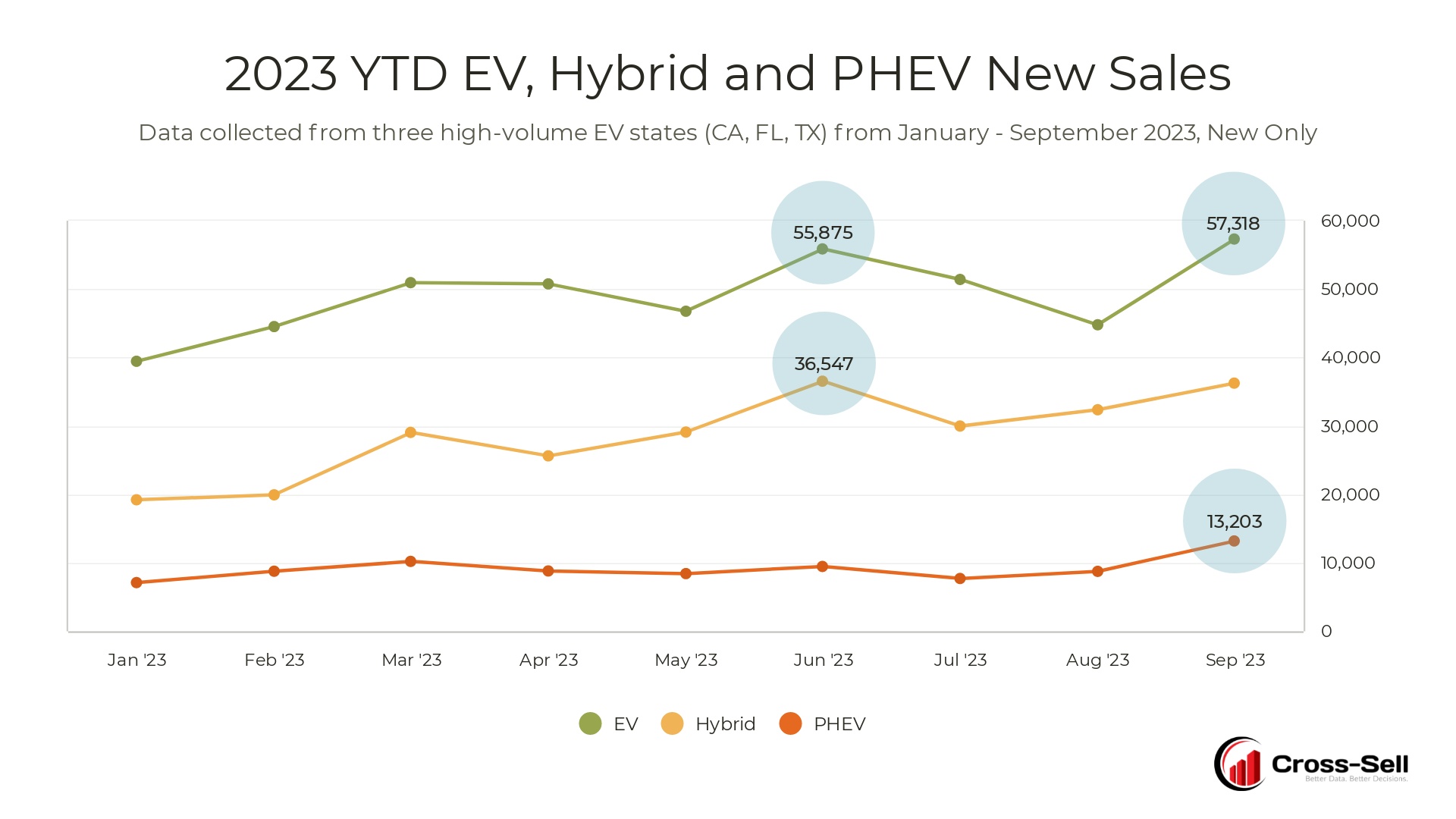 June 2023 was a successful month for EV and Hybrid new vehicle sales, while PHEVs saw more success more recently, in September. There is still a decent sales gap between EVs and Hybrids, but Hybrids closed in during the month of August before EVs took off again in September - most likely due to lower price points on EVs.
Hybrids continue to dominate the US market as a whole, outselling electric vehicles with sales expected to reach 1.4 million vehicles this year, compared to nearly 1.2 million for full electrics. In fact, hybrids are projected to control 9% of the American car market by 2023, surpassing the 8% commanded by full-electrics. The slower adoption of EVs among Americans can be attributed to the lack of charging infrastructure and the higher price tags, despite Tesla's continuous price cuts throughout the year. According to research from Edmunds.com, the average price of an EV in the US as of August was $59,752, significantly higher than the $45,567 for gasoline-powered models.
UPDATE: As new vehicle sales data for Q3 2023 becomes available, we are seeing a spike in EV sales due to lower price points from many big brands like Tesla, Stellantis, and Hyundai. We'll do a follow-up to this blog in Q1 2024 to see how Q4 compares with the rest of 2023 after price reductions hit the market.
The Hottest Electric SUVs on The Market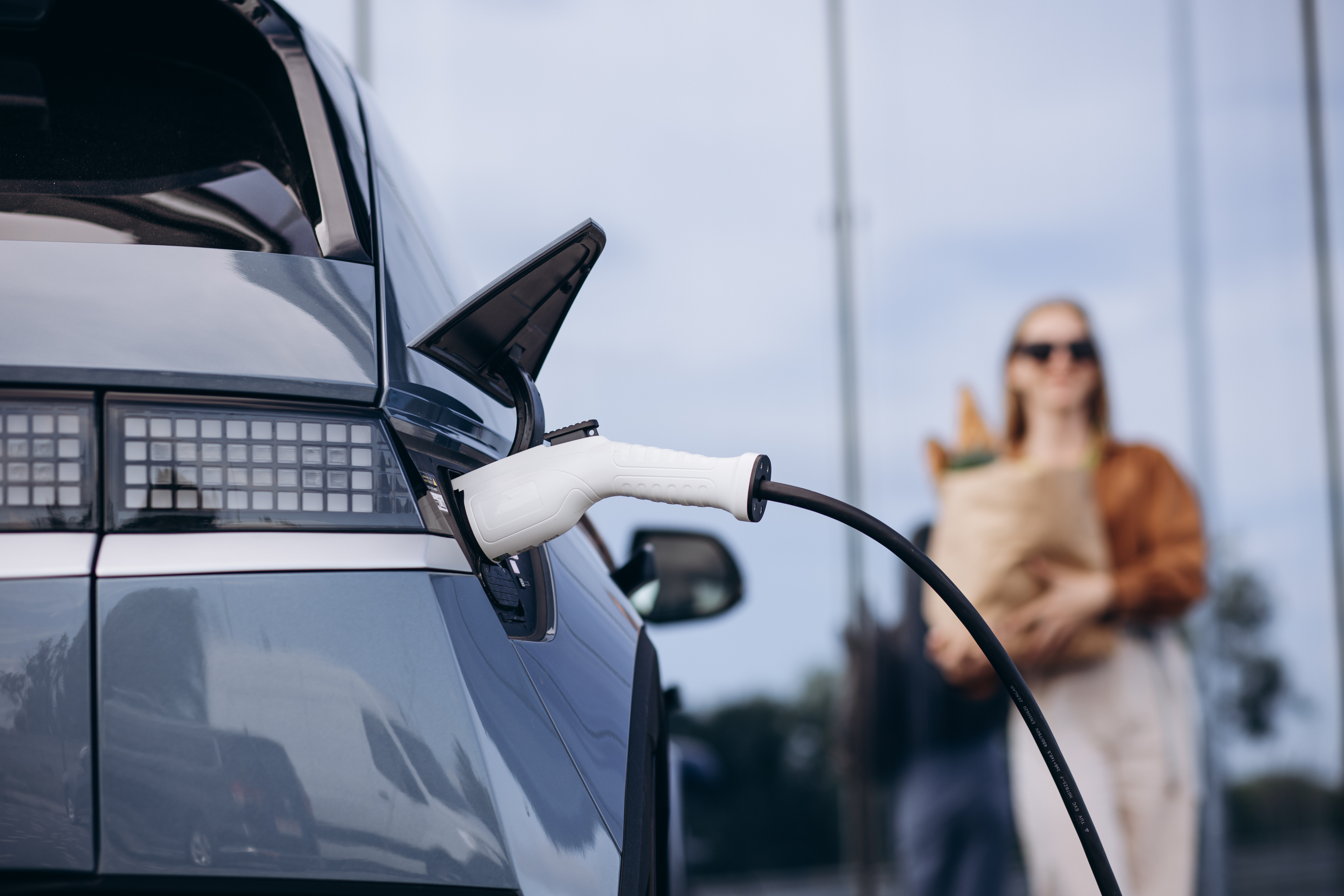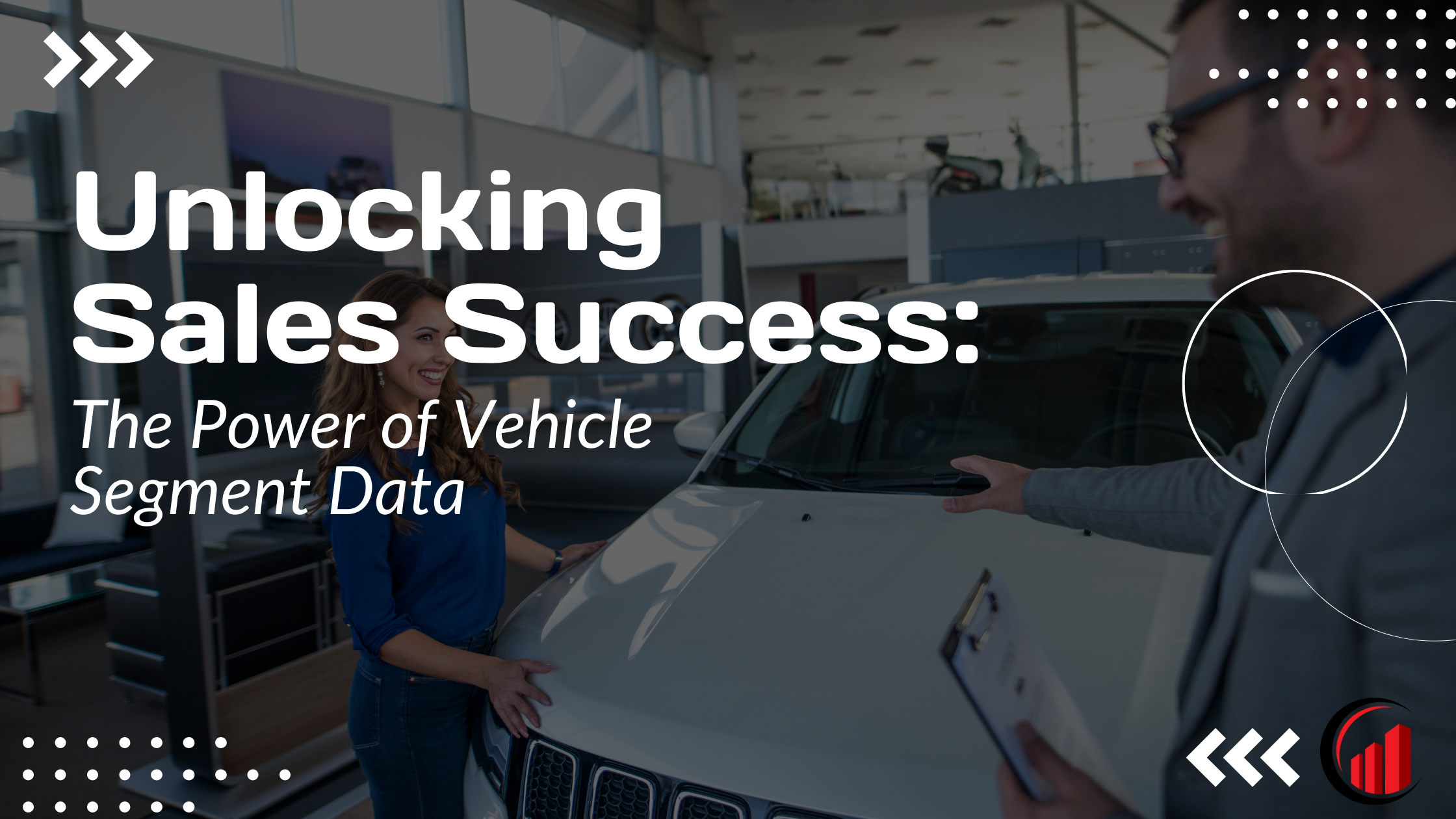 Unlocking Sales Success: The Power of Vehicle Segment Data