The past year saw the closure of thousands of dealerships across the United States. Now that we're starting to recover, the power struggle between online sales and revitalized dealerships is more fraught than ever.
Surveys suggest that 18% of auto buyers would buy sooner if there were an online purchase option available to them. Today's customers are also more informed, more cautious, and even more determined to find the best deal.
In a cut-throat market, you need the best tools to navigate and stay ahead of the game. Here are just a few reasons you can no longer succeed without Automotive Insights and Comparative Data.
In the digital age, customers want more than just salesmanship, they need the facts.
Over 92% of customers walking into a dealership these days have done their fair share of research, especially if they're looking to purchase a used car over a new one. Since they're better informed, they expect you to be absolute experts.
Access to immediate and accurate numbers on the selling floor not only makes your job easier; it builds customer trust. In fact, 66% of companies who used competitive business data software in a recent study reported an improvement in customer satisfaction.
A happy customer is a paying customer, so why wait to incorporate the latest data software from Cross-Sell into your sales plan when your competitors already are?
Online sales customers still want to test drive in person, but buy online.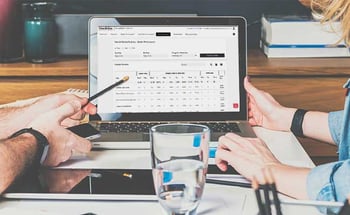 Online car sales may be on the rise, but most customers still want to interact with their vehicle before committing to the purchase. That means interacting with auto sales staff as well. A customer simply looking to test drive a vehicle they picked out online may seem like an easy sell, but the truth is, they might have plans to finish their purchase online after the drive.

How do you persuade them to buy from the dealership instead? Give them a reassuring experience. Online auto selling might be convenient, but it's not the same as buying from a local auto dealer. If you can show them you have the salesmanship and the automotive insights, that Nissan online might not look as appealing as the one in your window. Otherwise, it's another win for the sales apps.
Automotive data and statistics are constantly changing.
The concept of auto data informing sales is not new. Most dealerships will check in on the yearly and the monthly sales reports for their markets. But what if the market is changing faster than a monthly report? What if there's a shift in the stock market and it immediately impacts your inventory?
Data is key, but only if it's accurate. If you're selling a car on July 15th based on sales reports from June 30th, you might be giving the customer wrong information, which can break a sale. A digital database like Cross-Sell Interactive® allows you to have the newest information at your fingertips without having to scramble or stress.
Selling statistics for your competition are now available online, so use them.
Perhaps the most overwhelming reason to invest in competitive data tracking is that your competition is using it. In sales, any advantage is a huge advantage. Right now, 64% of companies who use BI are reporting positive results and seeing increases in revenue due to selling statistics.
The simple fact is that automotive sales statistics and insights are easily available to retailers, influencers, and customers. If you're not using them, you're falling behind. Why not utilize a tool that is accessible and user friendly when it can revolutionize your auto sales goals?
Automotive data makes your inventory choices for you.
Your market is ever-evolving and, hopefully, ever-growing. Your inventory should follow suit. Especially as we move forward out of the pandemic, inventory demands across markets are changing rapidly.
If funds are tight and you need to be making the most cost-effective choices for your dealership, you need to know where to put your funds for the best return. Cross-Sell automotive insights give you sales breakdowns by demographic, location, price, and more. We compile the information locally, statewide, and nationally, so you can always rest assured that you're making the best decision for your company.
The competition is changing.
With buyers shifting towards online research and sales and other dealerships determined to make the most of the limited post-pandemic market, it's essential that you put your best marketing strategies forward. A smaller customer pool means higher stakes for your auto sales tactics.
Cross-Sell and Cross-Sell Interactive® provide an affordable and invaluable insight into your competition and the market at large. Our services help you create a succinct market profile for your dealership while staying on top of national trends and statistics.
Are you ready to compete in today's market? Get a custom quote today, or call us at 800.369.5870.
Why Car Dealers are Flocking to Auto Data Strategies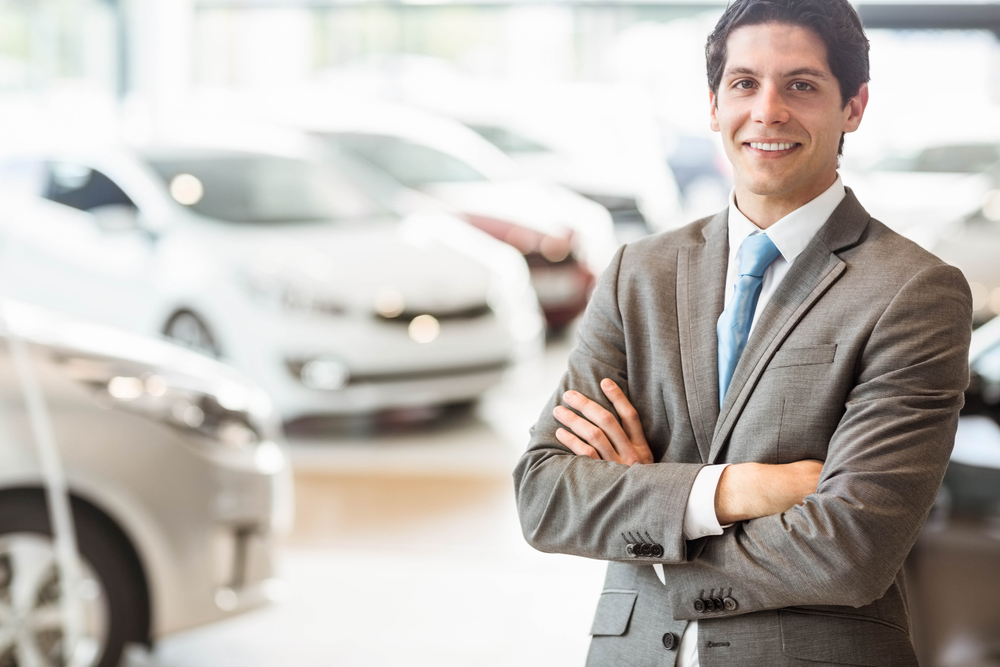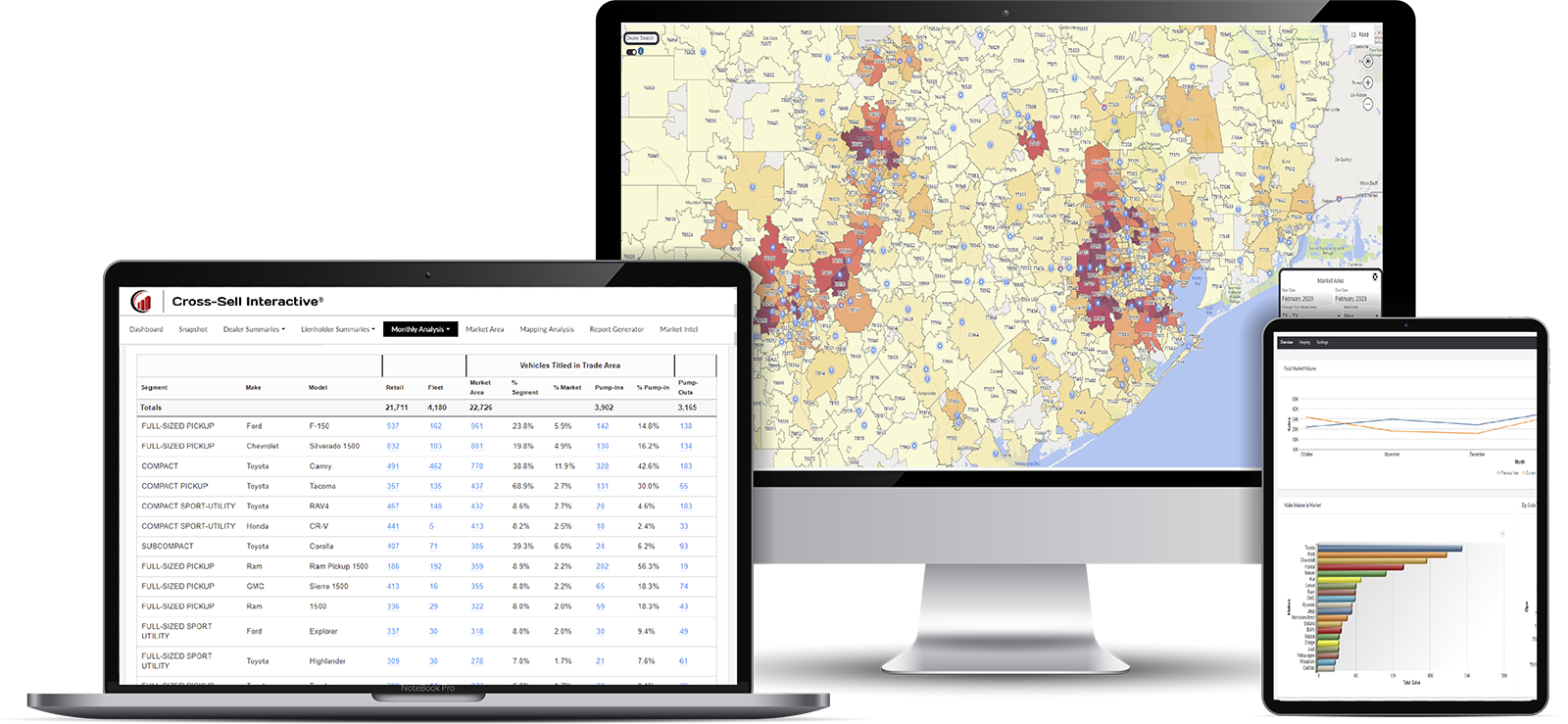 3 Ways Auto Data Can Revolutionize Car Dealership Marketing