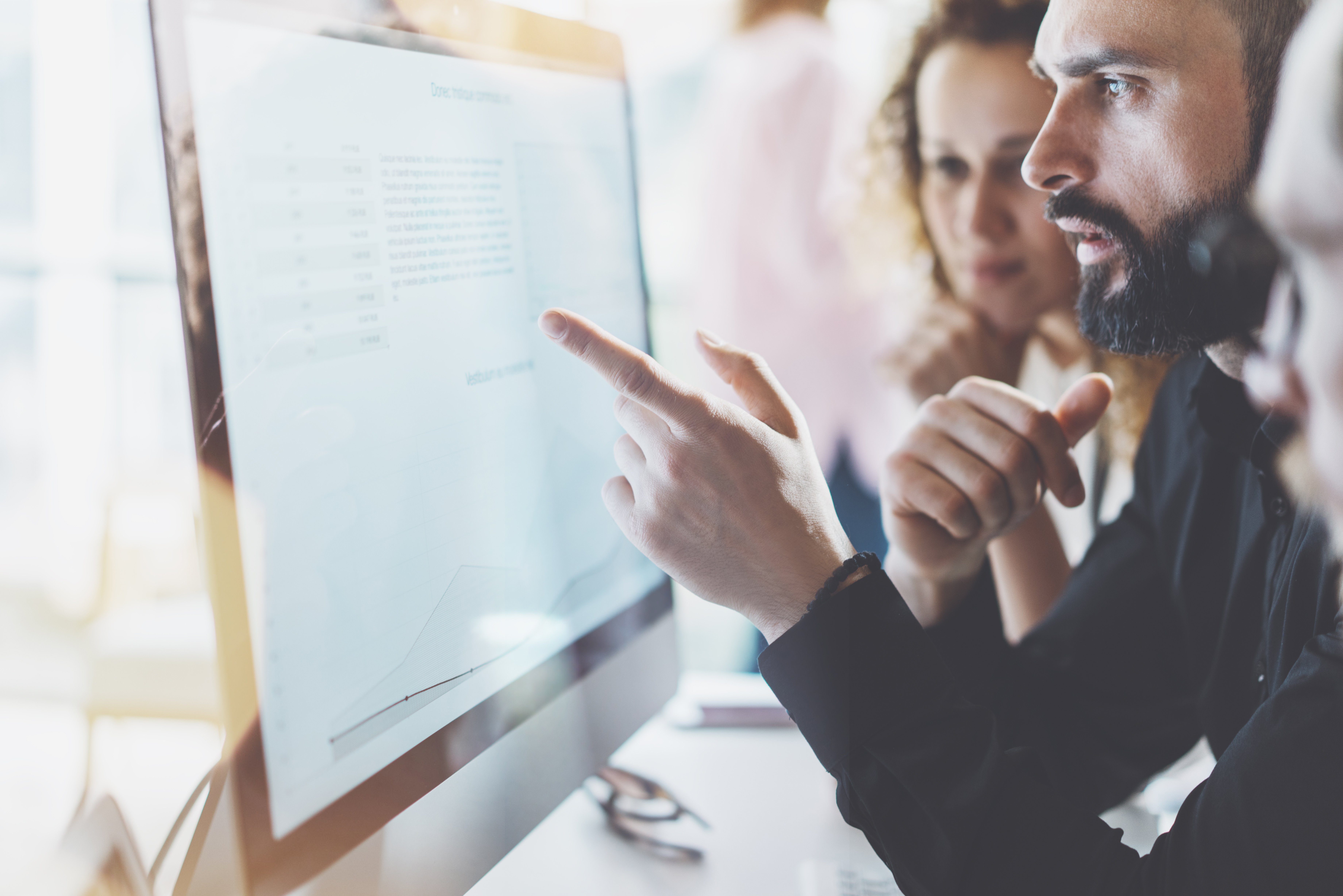 2022 is set to be a rollercoaster year for the automotive industry. Coming out of the pandemic, people are ready to drive again — but we're also facing massive supply chain issues, restricted buyer budgets, and higher-than-ever gas prices.
Accounting for all these factors will require skilled, specialized auto marketing. That's why we've compiled the top eight automotive industry trends in 2022 so that you can create informed, savvy digital marketing campaigns for your dealership.
1. New vehicle prices are skyrocketing — it's time to leverage the used car market.
August 2021 marked the fifth consecutive record-setting month of all-time high new vehicle prices. With an average $43,355 price tag per new vehicle (and climbing), buyers are increasingly turning to the used car market for lower prices and better deals.
If a dealership wants to succeed in 2022, the consumer trends in the automotive industry say it's out with the new and in with the old.
2. With a sharp rise in popularity, used cars are increasing in value.
Despite their price advantage over new cars, used cars are also seeing a steep increase in value. Supply chain issues and expensive new vehicles created a booming demand for used cars that drove up the average price by around 30% over the past year.
While not great news for buyers, this is fantastic news for sellers and dealerships. Rising used car prices mean that sellers can off-load their vehicles for more and dealerships can re-sell at a larger profit.
3. Vehicle customizations are trending in a buyer-centric market.
Well aware of higher new vehicle prices, consumers are now looking at refurbishment as an alternative for keeping with the times. Adding features and updating parts is more bang for less buck than investing in the latest model, and the buyers know it.
With that in mind, it's a great time to invest in an in-house auto shop. Not only do in-house parts save money by cutting down on outsourcing, but they also let buyers know they're in well-informed hands.
4. Supply chain restrictions mean more targeted stocking.
Dealerships around the globe are still swamped with supply chain issues that began in March 2020. From lack of materials leading to decreases in production speed, the setbacks in the auto industry mean that dealerships are going to need to make smart choices about their stock.
Using auto data for cars, dealerships can pinpoint exactly which makes, models, and segments are flying off the shelves in their zip codes and put their money where it counts.
5. Practical cars are growing in popularity as expenses limit luxury auto purchases.
The nostalgic days of a car for every family member are done and dusted. With funds tightening for Americans all over the country, luxury cars are out and practical vehicles are in. 2021 saw trucks and SUVs rise to 80% of all new car sales in the US as families opted to invest in one larger car for everyone rather than multiple compacts.
This is possibly the most drastic car market trend we've seen, and any dealership not marketing SUVs and trucks in 2022 could be headed for rough waters.
6. Online shopping and at-home test drives are here to stay.
The pandemic left the automotive industry with more than just supply chain issues: it led to new social trends in the automotive industry. Even as we start to open up again, consumers are still clinging to the ease of online buying.
This puts dealerships in a tough position. Many dealerships will need to make a significant shift to accommodate at-home and virtual test drives along with buyers not necessarily getting the full, in-person walkthrough of their purchase.
7. Electric cars will continue to emerge as the way of the future.
US electric vehicle sales increased by 63% from 2020 to 2021 and are expected to double in 2022. At this point, there's no avoiding the prominent place of the electric car in the automotive industry. In certain markets, it will soon be nearly impossible to compete without them.
California alone makes up over 42% of the electric vehicle sales in the nation. Any dealership in the Golden State must be ready to prominently market their selections of pure EVs and hybrids. And with sales data, it's easy to check which models are selling best in a given region.
8. Post-pandemic sales will increase as people recover and want to explore again.
2020 saw a sharp decline in auto sales, but intent to purchase new and used cars is now almost back to pre-COVID-19 levels. This may be a sharp turn for dealerships working with fewer resources, but the good news is that business should drastically increase over the next 12 months.
In 2022 it's time to use auto data to master the market.
To take advantage of these trends and craft the most effective marketing for your dealership, you need up-to-date automotive data. With Cross-Sell, you get access to competitive automotive data for local markets across the US so that you can make better decisions for your dealership.
Request a demo of Cross-Sell today and see how automotive data can revolutionize your marketing plan.
3 Ways Auto Data Can Revolutionize Car Dealership Marketing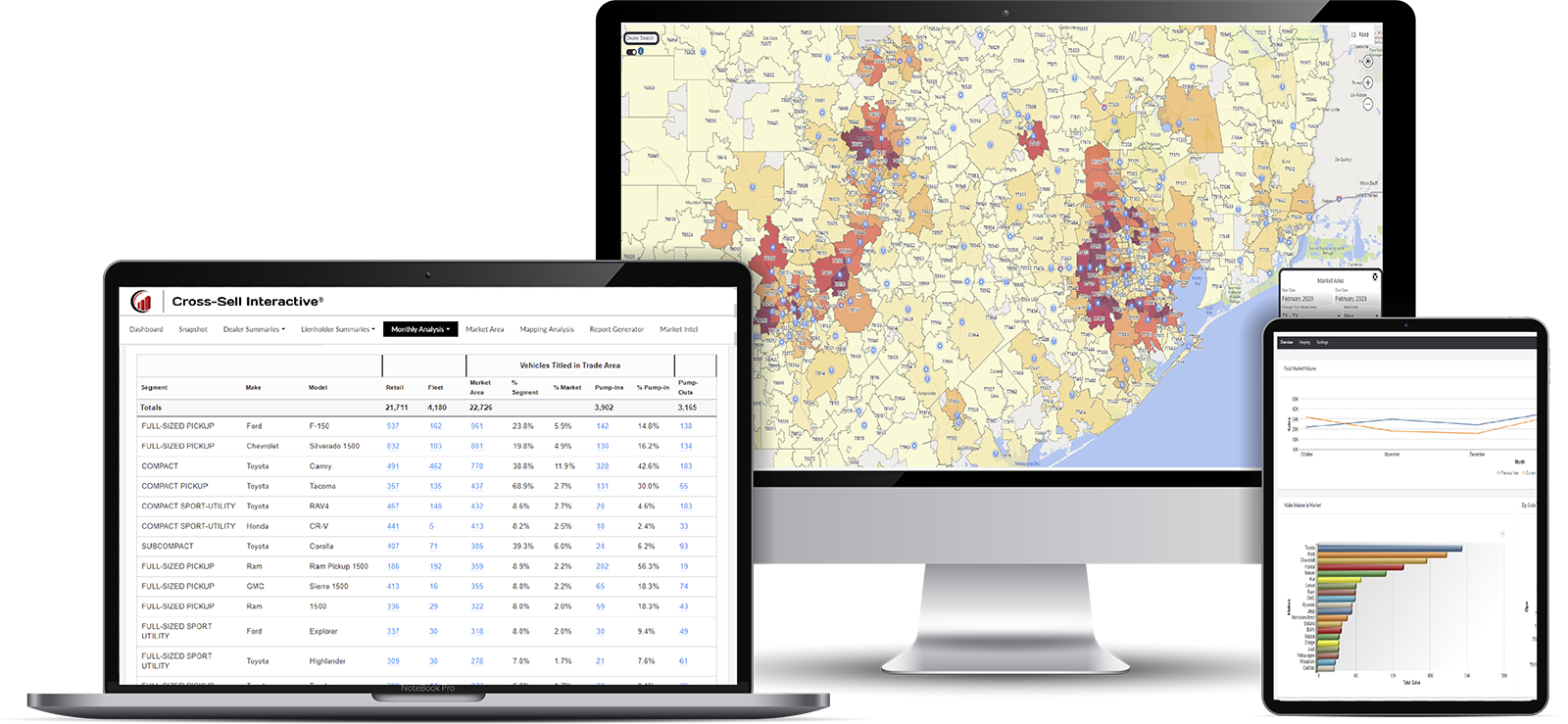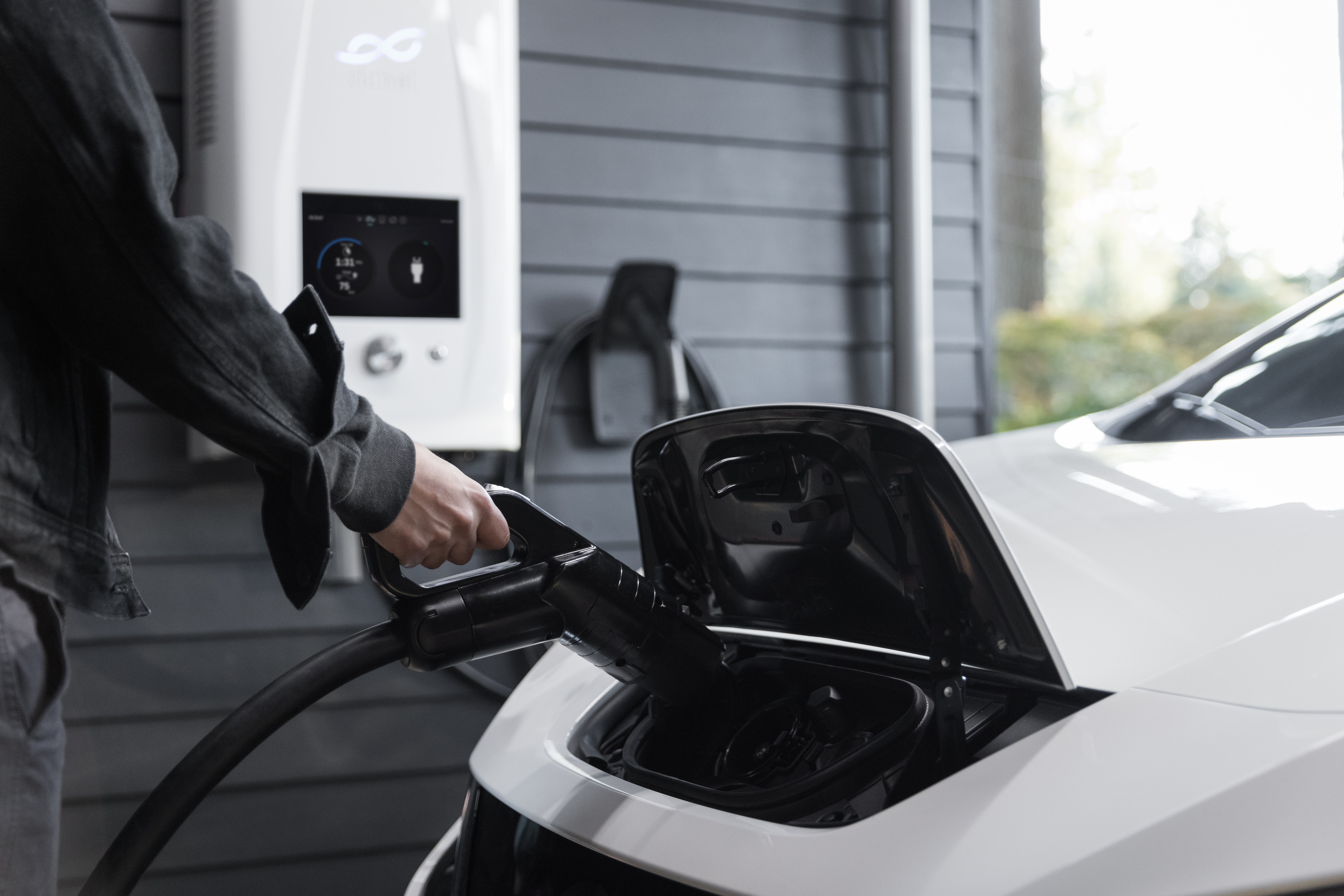 How Infrastructure Legislation Will Change the Future of EV